Vacation Property
Diamond Country Vacation Rentals
The Kimberlite: 2 Bedroom brick home
The Finder's Cottage: 1 Bedroom cabin
Please call 1-870-285-2095 or 1-870-285-5519 to inquire.
The Little Missouri River begins in western Arkansas southeast of Mena, flowing freely through the Ouachita Mountains and scenic areas of the Ouachita National Forest that include the Little Missouri Falls and Albert Pike recreation areas.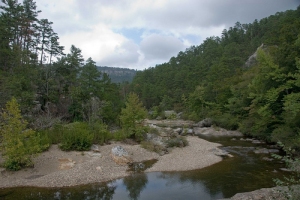 Narrows Dam impounds the waters of the Little Missouri River to form 7,000-acre Lake Greeson, a prime recreational resource in southwest Arkansas. The 12-mile-long lake features clear waters and steep, rocky ridges that form numerous islands and long peninsulas extending into the lake. Anglers flock to Lake Greeson for the abundant channel catfish and rainbow trout fishing.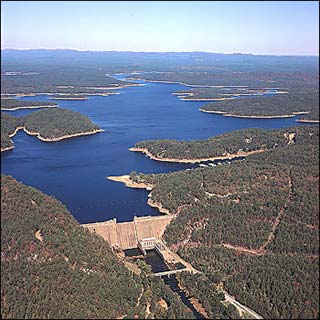 The Crater of Diamonds State Park is the only diamond mine in the world where you can search for your own diamonds, and yes, you can keep what you find! As one of the many Arkansas state parks, the Crater of Diamonds State Park is open to the public and only costs a nominal fee for entry.